There are between 75,000 and 150,000 new cases of visceral leishmaniasis every year worldwide. The highest burden of the disease is now in eastern Africa.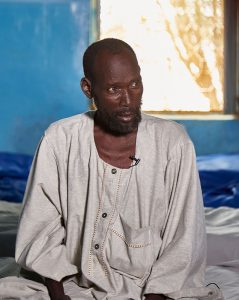 "This disease has destroyed my life," said an emotional Eltahir Eissa on his third day of SSG&PM treatment for visceral leishmaniasis at the Professor A. M. Elhassan Centre for Tropical Medicine in Dooka, Sudan. In 2012 he was misdiagnosed for another disease and received the wrong treatment. "I lost all my money and my wife divorced me," he said. Many hospitals in rural areas of East Africa do not have the capacity to diagnose and treat people with this deadly, parasitic illness. "I had to suffer five years without treatment."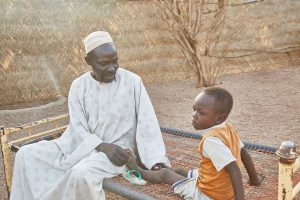 Six-year-old Mohamed Adam was a playful and happy boy until he became feverish and weak. Not knowing what ailed him, his parents gave him bananas and chicken because they believed that this would help them know what he was suffering from. When his condition worsened, they took him to a hospital in their village in north-western Sudan. Doctors referred him to the Prof. El Hassan Centre, a leishmaniasis treatment centre built with DNDi support, where he was diagnosed with both malaria and visceral leishmaniasis. He stayed in the hospital for 26 days, first receiving treatment for malaria and then for visceral leishmaniasis with SSG & PM. Mohamed is among the lucky patients who have had access to treatment at the centre. Many visceral leishmaniasis cases go unreported and patients often die because they cannot reach health facilities.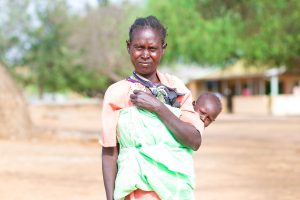 Agnes Nalepei is a recovered visceral leishmaniasis patient who lives in a remote village in Kenya. "Four of my nine children have been infected by kala-azar, and one of them died despite efforts to treat him,, Agnes says. She sought treatment at the Kacheliba District Hospital in West Pokot County, Kenya. "There are still many people from my village who believe that traditional medication can cure kala-azar. As a result, we have lost many of our friends and family members."
"I was first diagnosed 30 years ago and admitted at the Ortum Hospital [in eastern Kenya] for one month. In the beginning, I was treated for malaria, but my health did not improve. Later, the doctors established that I was suffering from kala-azar and not malaria," explains Keke Ekudo.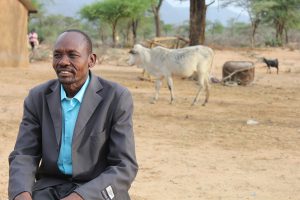 At that time, treatment for visceral leishmaniasis was sodium stibogluconate (SSG) monotherapy for 30 days. "This therapy wasn't an easy task," says Ekudo. In the early 1990s, his journey with visceral leishmaniasis was far from over: he noticed the occurrence of skin lesions and tried traditional remedies, but the lesions continued to get worse. Ekudo was suffering from post-kala-azar dermal leishmaniasis (PKDL), a skin condition that can develop after completing treatment for visceral leishmaniasis. A turning point came in 2015 when he visited the kala-azar treatment facility in Kacheliba, Kenya where he was treated for PKDL: "I went for my last check-up and the doctor examined me and said that we had the won the war against kala-azar."
Photo credits: Abraham Ali-DNDi, Paul Kamau-DNDi